Originalen naslov
| Title:
Six of Hearts
Prevod
| Translated:
/
Avtor
| Author:
L.H. Cosway
Zbirka
| Series:
Hearts #1
Oznake
| Labels:
iluzije, ljubezen, maščevanje, new adult
illusions, romance, revenge, new adult
Povezavi
| Links:
goodreads
,
Amazon
Prebrano
| Date read:
12.1.2016
(January 12, 2016)
Jay Fields je čarovnik, čeprav ima raje, da ga imenuješ iluzionist. V tem, kar počne, je izjemen. Pokaže ti lahko mizo in te prepriča, da vidiš stol. Pozna vse trike, a najpomembneje: zna narediti dober šov.
Snemal je serijo, a se je zgodila nesreča. Sedaj cel svet misli, da je ubil človeka, vendar to ni res. Vse je le del načrta. Vse kar počne, počne zaradi maševanja. Zase, zanjo. Za vseh šest.
''Torej, izberi karto, pridruži se šovu in dovoli mojemu dekletu, da ti pove zgodbo od začetka do konca.''
Step right up and meet Jay Fields: Illusionist. Mentalist. Trickster.
I think in triangles. You think in straight lines.
I show you a table and make you believe it's a chair.
Smoke and mirrors, sleight of hand, misdirection. I trick and deceive.
But most of all, I put on a good show.
The world thinks I killed a man, but I didn't. Bear with me. It's all a part of the plan.
Revenge is what I want. I want it for me and I want it for her.
I want it for all six of us.
She doesn't remember me, but she's the reason for everything. She'll be my prize at the end of all this–if I can hold onto my willpower, that is. Maybe I'll slip up a little, have a taste, just a small one.
So go ahead and pick a card. Come inside and see the show. Look at my hands, look so closely that you can't see what's happening while you're so focused on looking. I'll be destroying your world from right here in the spotlight.
You'll never see me coming until it's too late.
I've only got one heart, and after I've pulled off my grand deception I'll hand it right to her.
So, sit back, relax, and let my girl tell you our story. You're in for one hell of a ride.
(source: Goodreads)
Vsakdo, ki me pozna ve, da obožujem čarovnike, iluzioniste… Seveda po prebranem opisu nisem mogla drugače, kakor da sem knjigo prebrala.
Everybody who knows me already knows that I have a huge crush on magicians, illusionist … Of course when I read the synopsis of this book I just have to read it.
Pred branjem o knjigi nisem slišala/prebrala skorajda nič. Zato res nisem vedela, kaj naj pričakujem, so pa bila moja pričakovanja izredno visoka. Moram pa priznati, da do sedaj nisem prebrala še nobene knjige, kjer bi se pojavljali čarovniki in iluzionisti kot realne osebe brez 'super moči'.
Before reading I didn't hear opinions about it. I have no idea what to expect, although my expectations were very high. In the same time I must confess that until now I haven't read any other book about magicians or illusionist who could be real persons and don't have any kind of superpowers.

Prolog knjige je bil super, ampak že takoj ko sem prebrala prvo poglavje sem bila razočarana, saj je bila zgodba pripovedovana z Matildinega zornega kota. Ne glede na vse, pa mi je bila všeč romantika v knjigi.
The prologue was just great, but in the same instant I started reading the first chapter I was disappointed, the story was told from the Matilda's point of view. But after all I do like the romance in this book.
Jay oziroma Jason je postaven moški v katerega se Matilda skoraj v trenutku zaljubi. Všeč mi je, da je Matilda popolnoma običajna ženska, ki ima običajno službo. Seveda moram omeniti tudi njen izjemno zanimiv konjiček: šivanje :)
Jay (Jason) is a handsome man and Matilda fell in love with him instantly. I love that she is just an ordinary girl who have copletely ordinary job. I need to mention her interesting hobby: sewing.
Druga stvar, ki me je v knjigi navdušila, je bilo neprestano omenjanje Sherlocka Holmsa. Jay Matildo celo kliče Watson.
Other thing that I absolutely love is mention of Sherlock Holmes. Jay even call Matilda Watson all the time.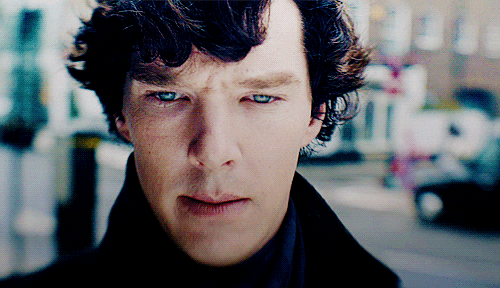 Celotna zgodba se vrti okoli Jay-evih skrivnosti. Ta del me je med vsem še najbolj razočaral, saj sem glavni 'point' ugotovila že ob branju prvega poglavja. Kljub vsemu pa je nemogoče odkriti celotno skrivnosti, vendar menim, da bi bila knjiga še boljša, če ne bi bila tako predvidljiva.
The whole story is spinning around Jay and his secrets. That part disappointed me the most, because I figured out the main 'point' of the story while reading the first few sentences of Chapter 1. Despite all that the reader can't discover the whole truth, but I believe that story will be much better if it wouldn't be so predictable.

Ocenim jo z |
My rating is: